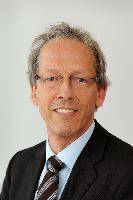 Martin Harder
"I believe there is always a variety of solutions to every challenge. As a coach, my passion is to motivate my partner to seek out all the options and learn to choose what they really believe in."
Dealing positively with the tension between the individual's aspirations and the overarching corporate strategy requires a strong sense of mission and the capacity to communicate in a clear way – both are key sources of an authentic leadership style that conveys credibility and creates trust.
Experience
Born in Germany, Martin grew up in the Middle East, exposed to international perspectives and cultures. He returned to Germany for university where he studied sociology and economics with the focus on emerging economies and international politics.
Martin has worked for many years in international project management, managing major projects mainly in the EMEA region, in the financial service sector, infrastructure and human resources area.  He transformed this experience into professional consultancy on change management and leadership development, working mainly for large companies and international groups. This activity brought him first hand insight into the globalizing corporation and its challenges to leadership.
This experience led Martin to focus on executive development and to found one of the first executive coaching partnerships in Germany. In his innovative designs, he capitalizes on his broad background in systemic approaches, supporting a variety of client companies in their endevour to grow great leaders and top-teams for strong and ethical business performance.
---
Professional Expertise

Curiosity and a quick grasp of the coachee's situation  and interest is the beginning of the relationship. Martin seeks to foster the collaborative climate between coachees and their direct reports, management teams and boards by focusing on the development perspective, with strong, lasting impact.

Martin works both on a one-on-one basis and supports leadership teams. He has worked with senior executives from German and international companies, with clients in senior executive positions on level 1 to 3. In addition, his own international experience has provided him with a unique insight to different approaches, situations, and peoples.

Martin coaches in German, English and French.

Education, Qualifications & Professional Positions

MA (sociology, economics), Free University, Berlin

Post Graduate Degree in International Project Management, Technical University Berlin

Organization Development Consultancy (Change – Coaching – Team Development), at SAAP (certified by BSO/Switzerland)

Member of BSO (Swiss sister organisation of DGSV, the main professional organization for Coaching and supervision in Germany)

Business Coaching (Gunter Schmidt/MEI, Heidelberg)

Psychometrics: certified in Firo-B, CPI 260, CSI, Benchmark 360 Feedback, Workplace Big 5, Voices 360 from Lominger

EMCC European Mentoring & Coaching Council VP Standards (2009-2014)and assessor for the European Quality Award

Martin held positions of project manager and senior consultant, and is now founder and MD of Praesta Deutschland GmbH.
Mob.: +49 (0)177 634 56 73
Newsletter